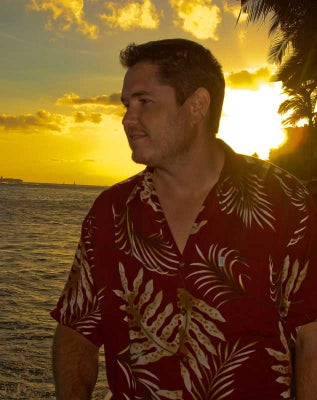 Rob Bertholf
Bertholf Ventures
Founder
San Diego / Honolulu
https://bertholfventures.com
Rob Bertholf is the founder of Bertholf Ventures, a California based firm which manages a portfolio of Software as a Service applications including Upcode and marketAIng. Although Rob's first passion is software development, his expertise expands to social media marketing, search engine optimization and conversion analysis. A digital pioneer @Rob sent the first "Tweet" from Hawaii and continually finds ways to leverage the marketing power of the web. Rob is a frequent lecturer for corporate and academic institutions and regularly teaches at the University of Hawaii's Pacific New Media program.

A former Staff Sergeant in the US Air Force with 15 years programming experience Rob has written applications used at the Pentagon, has invented/patented a content management system, developed over a dozen WordPress plugins and launched over 1000 websites during his career.

He has consulted on social media strategies for organizations of all sizes including overseeing the Abu Dhabi Environmental Agency's social media campaign for the Rio+20 United Nations Summit.

Today Rob's focus is on Software as a Service managing an elite team of hand picked developers to build the ultimate SaaS application springboard.